P.U.U.R.E. PROMISE
pure • natural • therapeutic
Sourcing Through Vetted Suppliers
We have direct buying relationships with the carefully vetted network of harvesters, farmers, distillers and the most reputed certified suppliers from over 65 different countries across the globe. All our producers are dedicated to purity and only grow or wildcraft plant material nurtured using organic growing practices. They are required to meet the stringent, unyielding quality benchmarks before we consider buying from them.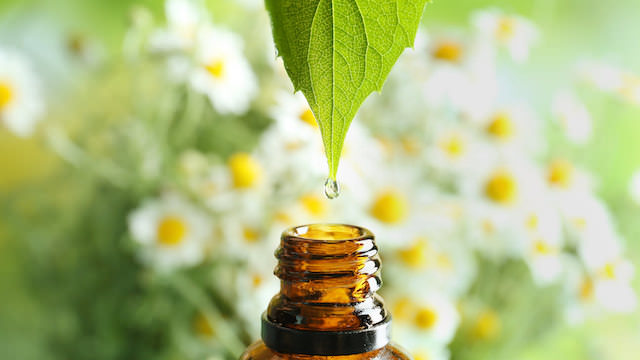 Quality Standards
Under our Global Quality Compliance Program, Nature In Bottle and all of our partners are certified under the following quality standards and certifications:
• ISO 9001:2015 • WHO-GMP • HACCP • HALAL • KOSHER
Complete Quality Control
While our product quality starts in the fields, it's proven in our state-of-the-art labs. Our expanded Quality Control and Distribution Center in New Delhi, India is a state-of-the-art facility, where we do multiple spot checks to make sure our oils and ingredients meet the highest quality standards. Our testing procedures are verified through an independent and accredited third party lab and are scrutinized by our in-house chemist, for maximum quality assurance.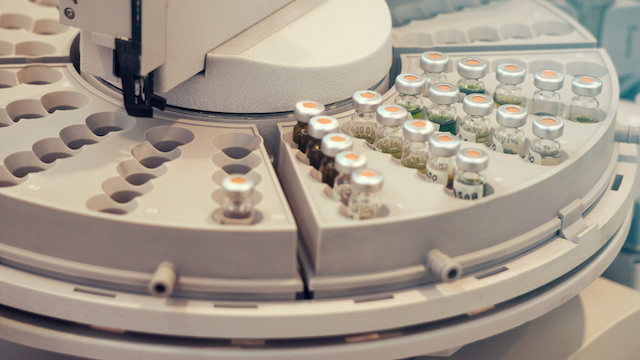 Gas Chromatography and Mass Spectrometry Analysis (GC/MS)
Gas Chromatography (GC) is a method of separating the volatile compounds in essential oils into individual components and produces a linear graph that charts these components. Mass Spectrometry (MS) identifies each of these components and their percentages. The precise breakdown of the chemical components given to us by GC/MS reports helps us ensure that the chemistry of the test sample matches the expected chemical profile and identify if adulteration has happened to the essential oil tested.
Organoleptic Testing
Our in-house experienced chemist manually assesses the appearance, aroma and color of each of our essential oils and ingredients to provide immediate clues to the acceptability of the product. The products must pass the inspection of their physical properties (look, smell, feel, etc.) before being approved for the bottling stage. Natural oils that have an unusual smell, uneven consistency, or strange color is indicative of something wrong, and are immediately rejected.
Specific Gravity, Refractive Index and Optical Rotation
All our batches of oils and natural ingredients are also tested on the following physical parameters: Optical Rotation (test for chirality by measuring the amount of light bend produced by the orientation of the molecules), Specific Gravity (volume-to-weight ratio) and Refractive Index (a measurement of how light spreads through a specific substance) - to ensure that the sample of the essential oil or natural ingredient complies with our established standards.
Contamination Testing
All our batches of essential oils and natural cosmetic ingredients are analysed by expert microbiologists for the presence of bio-hazardous microorganisms (fungi, bacteria, viruses and mold), heavy metals, and pesticides. These tests are performed on all the products entering the manufacturing facility as well as on the finished products prior to dispatch to ensure that the product has not been contaminated during the storage or filling process.
Ensuring Fair Labor Conditions
When we look for sourcing partnerships, we deliberately choose locations where we can improve the individual, social, economic, and environmental well-being, while producing the highest quality products. By creating and sustaining jobs in rural and underdeveloped areas, we support marginalized workers and small-scale producers in developing countries and seeks to enable them to move from income insecurity and poverty to economic self-sufficiency.
Facilitating Community Development
We recognise that the well-being of communities surrounding our sourcing partners is key to the long-term viability of our supply. Increasing livelihoods and improving living standards in these communities at large is one of our primary goals. Premiums are often paid for such sourced products to support community development projects such as the construction of schools, health clinics, training facilities, and clean water systems.
Environmental Stewardship
We promote the use of energy efficient technologies to minimise our greenhouse gas emissions. Priority is given to buying products made from raw materials that originate from sustainably managed sources, and bulk goods are dispatched by sea wherever possible to minimise our carbon footprint. Right now we are also in the process of switching over to shipping packaging made from 100% recycled material.